La Forneria Biscotteria Azzaretti is a family-run business immersed in one of the most beautiful and ancient medieval villages in Italy.
Varzi, the pearl of Oltrepò Pavese, preserves the secrets of this ancient biscuit factory and its baked goods, which have always been renowned for their great quality.
The business was born from grandfather Vittorio's passion for the world of bakery and pastry. In love with their work, they dedicate themselves day and night to the production of sweets and baked goods as simple and genuine as tasty and excellent, using top quality ingredients and techniques perfected over years of practice.
For over 60 years, the Azzaretti family has been carrying on that tradition, passing down from generation to generation the true recipes of the Almond Cake, the Mandorlini, the Artisan Biscuits, the Amaretti, the Savoiardi and the Coppette di Varzi.
Thanks to the advent of the third generation with Caterina, grandson of Piera and Vittorio, the Forneria Biscotteria Azzaretti has acquired even more visibility, making its name known even outside the territory, today synonymous with the excellence of traditional bakery and pastry.
We are a varied family like our donuts and each of us has a very specific role that complies with their own aptitudes. But we share strong ideals and an obsession with quality, which weaves the entire production phase from raw materials to the baked product: the strength of our company lies here.
Have you ever tasted our famous Almond Cake? Each fruit is ground by hand with a special machine and toasted in our ovens, two fundamental steps entrusted to the hands of Gianni, an expert pastry chef, the only one who knows when the almonds are ready to be used.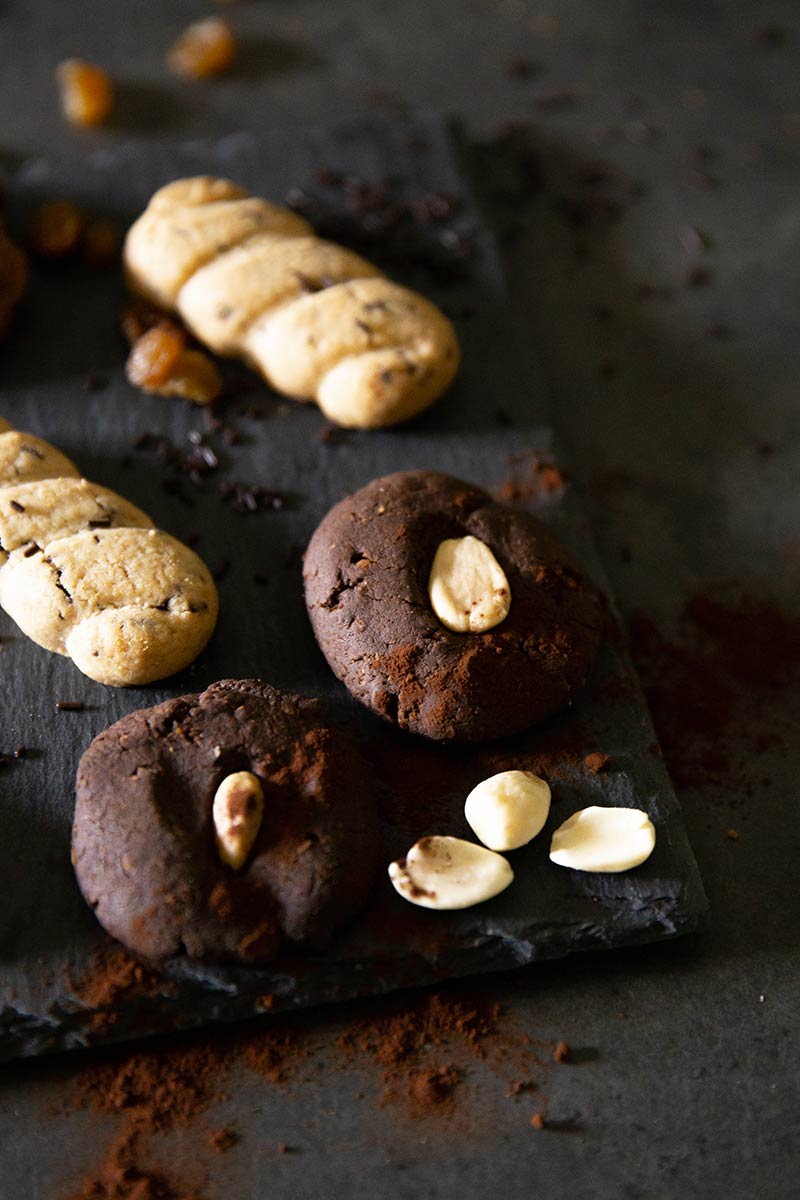 In the meantime, Stefano is in charge of baking and leads the production of Christmas sweets, of which he is the greatest expert. Husbands of the Azzaretti sisters, they entered the family and the company sharing their values ​​and secrets.
On the other hand, when a combination of ingredients is already perfect, what need is there to change it?
Our products await you in some supermarket chains, in our online shop and in Varzi, in the small shop attached to the laboratory. Here you will find the sisters Marina and Luisa, daughters of Piera and Vittorio, ready to welcome you and to pass on all our passion for baked goods.
The Azzaretti store is located along the Staffora stream and on the edge of the medieval village of Varzi, where it enjoys an enchanting view. Not far from the large car park it is equipped with, the Via del Sale begins, a historical and naturalistic route that leads to Portofino in 90 km.
Come and visit us, just follow the scent !!